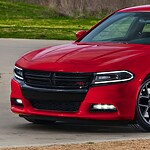 The 2020 Dodge Charger is a vehicle that can get a maximum of 196 miles per hour. It also has the ability to go from 0 to 60 miles per hour in just 3.6 seconds. It is a four-door Sedan that can seat up to five people.
People are intrigued by the exterior of the vehicle. They also like the way that the vehicle looks on the inside. The Dodge Charger has heated leather wrapped steering wheel. This feature will keep your hands warm while you are driving.
It will be convenient for you to start your car because you won't even have to insert your key. You can start and stop your car with the push of a button. All you have to do is put your foot on the pedal and push the start/stop button. You can go to the dealership if you want to test drive the 2020 Dodge Charger.